Recommended Nutritionists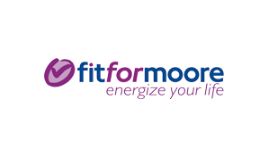 Our goal at Fit For Moore is to take the guess work out of how to train, what to eat and how to do this even when you don't think you have the time. We focus on YOU and your needs as we recognise that

everyone is unique and one size does not fit all. We want to make sure our service allows you to become Fit For Life and also fits in to your life easily and simply.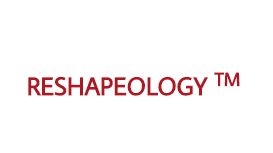 She specializes in applying exercise and nutrition, to restore and regain 'Youth' making you look and feel younger! Her philosophy is based around inspiring others to look and feel their very

best, whatever their age. Anouk chooses to work with select private clients to achieve optimum results. Her chosen niche includes: Serious minded individuals, A'list Celebrities, Models, T.V Personalities, Busy Executives and High Profile Athletes.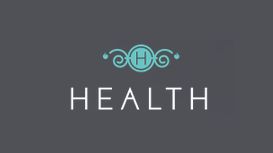 We exist to help you achieve optimal health and fitness through a scientific, individualised approach, represented by our three pillars: Lifestyle, Exercise and Nutrition. Our systems are completely

bespoke and reflect the fact that we all have different lifestyles, pressures, nutritional demands and overall health. We are passionate about finding the right combination of coaching that you require to achieve your goals.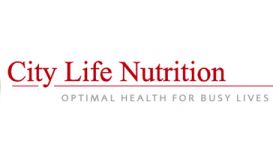 Want to get to the bottom of your health issues? Need help implementing some solid healthy changes into your lifestyle? We provide expert nutrition advice and coaching tailored to the individual. We

will look at underlying factors which may be contributing to your health concerns and provide dietary and lifestyle guidance to help rectify imbalances.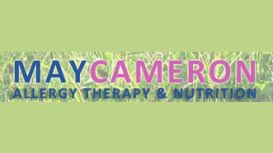 maycameronallergytherapy.co.uk
My main interest lies in Allergy Therapy and Nutrition. We are what we eat. I have had wonderful results with people changing just a few foods in their diet which led to them overcoming health

problems that were making their lives a misery. My interest in alternative medicine goes back to my own childhood. I was brought up in a small fishing village in Scotland. My grandmother taught my mother the use of herbs for healing as her mother had taught her.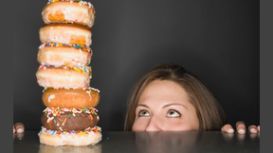 I want to reassure you that everyone was born clear and everything else, however uncomfortable, is a survival construct of your sub-conscious mind. This can be manifested in very many ways from

addictions, panic attacks, insomnia to excessive weight gain. Whatever you are feeling that keeps you stuck in old patterns of behaviour, or makes you self-sabotage your best intentions can be resolved and released so that you can be free to be the person you were always meant to be.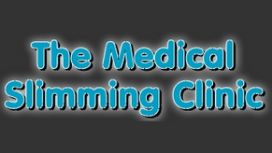 medicalslimmingclinicrotherham.co.uk
Losing weight with the Medical Slimming Clinic Could not be easier, you don't have to go on a crash diet or do ridiculous amounts of exercise. Simply make an appointment and see our Doctors, who will

assess you and provide you with that highly sought after 'weight loss pill' and you will be smiling every time you step on those scales!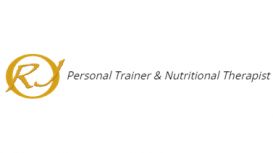 Personalised training sessions to suit your individual needs. See increases in your strength and fitness each workout with a properly structured training programme. Leave each session feeling like

you've had a great workout. Nutritional therapy is complementary therapy, meaning it can work alongside orthodox medicine. It is a way of using food and supplements to encourage the body's natural healing.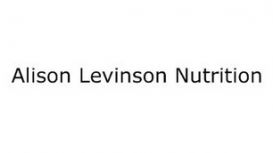 Be assured that I know what I'm doing. I studied Human Nutrition at the Open University and am a fully accredited practitioner in ME, Chronic Fatigue Syndrome and fibromyalgia recovery so my clients

get expert knowledge, not mumbo-jumbo. I understand that for some people it takes a long time to change habits that have developed over a lifetime so my clients can expect patience. I will work with you over whatever time period is necessary. There's no rush!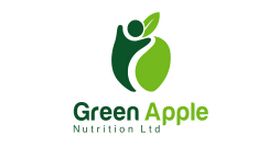 greenapplenutrition.co.uk
The motivation for working within the complementary health sector often comes from a personal experience relating to ones self or someone close. In my case it initially began to when my father died

relatively young from a sudden unexpected heart attack.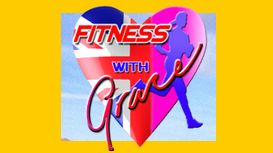 Hypnotherapy is a powerful tool and method where I work with you to help you create inside out change. Now, if you have had difficulty with food issues we can work together to move you in the right

direction. Weight loss has very little to do with food and everything to do with our relationship with food and if you don't want to over eat you simply, won't overeat. Simple as that and I can do that for you.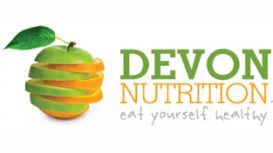 Hello and welcome to Devon Nutrition the website of Exmouth Nutritionist Hazel Pelham. About Me. Having started life as an Engineer I was inspired to study nutrition after a change of diet helped me

to recover from Crohn's Disease. I trained at the Institute for Optimum Nutrition under Patrick Holford and graduated with distinction in 1997. I like to work with clients in a practical and supportive way. I'm not a fan of restrictive or puritanical eating habits.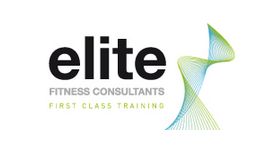 elitefitnesspersonaltraining.co.uk
We are a revolutionary personal training company providing you with a service no other personal trainers in the UK can match! The owner and founder Lewis Bailey is one of the UK's leading personal

trainers, he has a vast array of qualifications and experience from some of the world's finest coaches, therapists and trainers.
Because you want to lose weight, because you long for the energy you had 10 years ago, because you spend hours in the supermarket each week buying the same food, because you don't know how to change

your lifestyle. We hear you. We hear lots of people like you. And then, within just a few days of starting a Nutrichef meal plan, we hear how different they feel.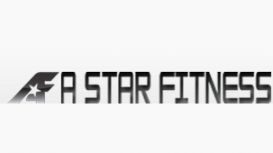 A Star Fitness A Star Fitness' Personal Training objective, is to provide you with a fitness Program that meets your individual requirements. A Star Fitness will guide you through routines,

drills, and workouts that are tailored to your ability, keeps you motivated and tracks your progress.