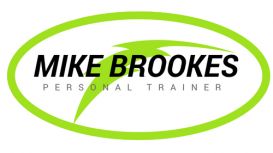 6 Years ago I was unhappy overweight and craved food to curb the depression I was going through. I was in a hole, I wasn't sleeping well, I felt tired and exhausted all the time and my motivation was basically zero! It was only when realised what I was doing wasn't going to get any better unless I started to make the changes myself.
Little steps every day from slowly training, to monitoring my calories when changes started to become noticeable to the people in my life they started supporting me, which I turned their support into the focus and motivation to keep the fire alive inside and ultimately transformed my body from being overweight and unhealthy to looking great for a 44-year-old!
I've coached a wide range of clients over the years as their No1 Manchester personal trainer using my own health and fitness experiences and muscle building knowledge to transform their lifestyles for the better.
Most clients that come to me need help with guidance and motivation, and that's why I have become one of the best Manchester-based personal trainers for my clients because I've been in my client's situation before, I've felt unhappy, I've had the lack of energy, motivation and, I too was embarrassed with how I looked, and by using my own personal weight loss experience and my years of hands-on experience of being a leading Manchester personal trainer and nutrition coach.
Business Verification Status
Services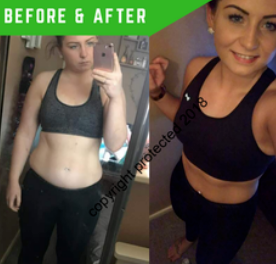 Choosing the best personal trainer in Manchester, especially when our health and fitness matters are extremely important, and something we should all take seriously.
Whether you're new to the gym or looking to lose weight, improve your sports performance, build muscle, reduce your current health condition, or generally just looking to feel better in yourself, then hiring the best personal trainer to help you can make all the difference to your success or failure.
First Time Gym Users:
Using the gym for the very first time can be a very anxious time for some gym users, using personal training sessions can help you settle into the environment and also give you the support you need to successfully achieve your fitness goals.
Body Toning & Abs:
Not everybody wants to go to the gym to build muscles, I've helped hundreds of people tone and sculpt their bodies, whether you're looking for firmer thighs, slimmer waist, bigger booty or looking to look more athletic I've got the knowledge to help you.
Couples & Groups:
Not everybody wants to train alone, maybe you're wanting to train and build a stronger relationship with your partner or simply want to bring a friend along for added support, don't worry it's really easy to train together as long as you both have the same goals in mind.
Nutrition & Diets:
With over 25 years of experience in the fitness industry and transforming my own body using the knowledge I've gained over the many years, I can help you to build that perfect body you've always been craving for. My nutrition advice comes as part of your personal training and online coaching, it's also available for those simply looking for help with their nutrition.
Reviews and Ratings
Mikes combat class is dare I say it fun! It's intense and he pushes you and gets so much out of you! By far one of the best trainers I have for my classes! Would highly recommend you all signing up to his combat class!
Fab trainer his fat burn class is awesome and he helps you 100% whatever your goal may be I highly recommend Mike.
I have been going to the gym for 10 years, but I've never exercised with such intensity (and enjoyed it!) as I do in Mike's classes, and I am fitter now than I have ever been!