Recommended Nutritionists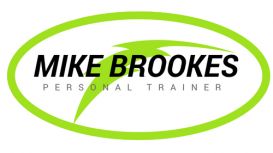 FEATURED

(3)

07841 473796
Based in the center of Manchester at Pure Gym Urban Exchange, I help members make lifestyle changes to their health and nutrition using my vast knowledge, my fitness experience of over 25 years

including my own body transformations and qualifications to help client's become more confident in their appearance. My private exclusive fitness studio is also based in Stockport just 2 minutes from the M60, which is available exclusively for clients and celebrates who don't have the confidence or wish to be seen exercising inside a public gym.
Choosing the best personal trainer in Manchester, especially when our health and fitness matters are extremely important, and something we should all take seriously.
Mikes combat class is dare I say it fun! It's intense and he pushes you and gets so much out of you! By far one of the best trainers I have for my classes! Would highly recommend you all signing up to his combat class!
Fab trainer his fat burn class is awesome and he helps you 100% whatever your goal may be I highly recommend Mike.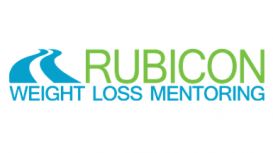 rubiconweightlossmentoring.co.uk
Rubicon weight loss management is a new approach to weight loss. Our inspirational mentors support you to gain insight as to why you are overweight offering weight loss tips and support you to change

your behaviour and adopt a healthier life style. You make a long term change so the weight you lose - stays off. New research has shown that those wanting to lose weight fast and adapt a healthier approach to their life, are much more likely to be successful if they have the support of a mentor.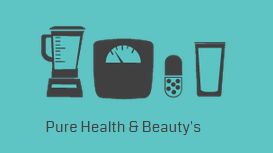 Take time to relax while having a Dermalogica Facial, a manicure, a pedicure or an holistic treatment or if you want to Shape up and tone then why not try a JTX fitness training session or a Personal

Training session, how ever you decide to spend your time the choice is yours.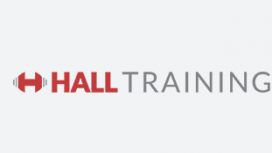 personaltraineroxford.com
We're proudly serving Oxfordshire by providing you with a personal training service that gives you the very best in training techniques and nutritional advice. I believe nutrition equates to about 80%

of a persons success in the gym! It's one reason why I've dedicated a lot of time and personal development on the topic, and now I wish to share my knowledge with you!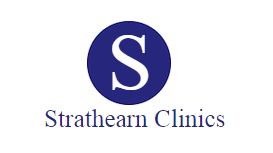 An established clinic for many years offering various treatments in weight loss, laser, minor surgery, cosmetic, led, and nail treatments. Strathearn Medical Clinics started in 2000 has four clinics

Glasgow, Hamilton, Irvine and Paisley with fully qualified doctors, nurse, and therapists. Strathearn Medical Clinics started with weight loss and progressed by introducing various other treatments over the years.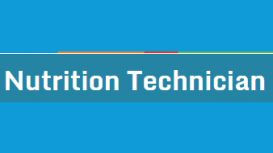 nutritiontechnician.co.uk
What is Nutritional Therapy? The use of the science of Nutrition from intake to absorption, and adapting the diet for optimal health. Nutritional Therapists are qualified to work with clients on a

one-to-one basis, offering them an individual health and nutritional plan to suit their short and long term goals. Nutritional therapy is a complementary medicine and can help individuals with chronic conditions such asthma and arthritis as well as those who are suffering acute symptoms.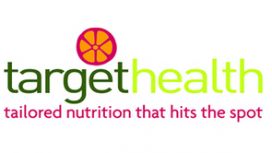 At Target Health we provide simple and effective nutrition therapy treatment plans using foods you enjoy to suit your personal health needs. Your personalised eating and lifestyle plan will set

realistic, achievable goals for better health. Nutrition therapy treats the root cause of a health problem - not just the symptoms.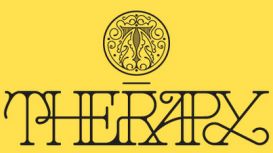 Therapy was born in 2013, encompassing all things to make you feel good on the inside and out. As 'specialists in Organic and Natural Wellness, Beauty & Lifestyle', THERAPY looks at health and beauty

from both the inside and outside for a complete and holistic approach. A boutique store of unique, hand picked, organic, natural, beautiful and healthful products for a true Retail Therapy experience.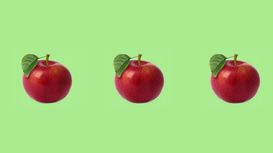 I am a Nutritionist based in Aylesbury, Buckinghamshire but am flexible to travel and cover a 25 mile radius of Aylesbury and the surrounding areas. My aim is to provide you with an individually

tailored nutrition, diet and lifestyle programme in Aylesbury, Buckinghamshire.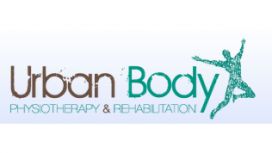 We offer physiotherapy services in Solihull including pain relief, injury diagnosis, treatments and rehabilitation programmes by one of our highly trained team. For those with injuries, we aim to

improve to your previous health. Take a look at the wide range of products to supplement your diet and improve the quality of your life. Try the free health test to help find which products are most suited for you. Please contact us if further information is required.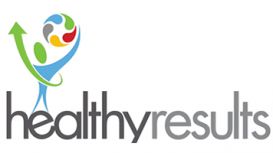 Mark is a fully qualified food intolerance practitioner, nutritional advisor, personal trainer + Gp Referral Instructor with over 7 years experience. Over the years he has been able to help improve

people's fitness and nutritional lifestyle. His vast expertise allows him to advise on any on-going issues mentioned on this website. With Mark's knowledge he helps to guide people to eliminate their symptoms as much as possible.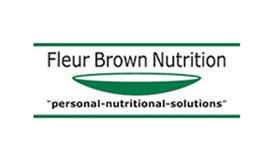 fleurbrownnutrition.co.uk
I run a flourishing nutritional therapy clinic in Tunbridge Wells, Kent, and have been practicing since 1992, when I qualified with distinction from the Institute for Optimum Nutrition (founded by

Patrick Holford). I am a Senior Associate of the Royal Society of Medicine. Professional nutritionists can help with many health problems. As a qualified nutritional therapist, my work centres around providing diet, food and menu planning advice.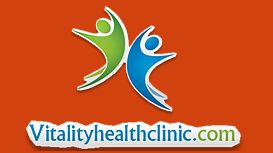 Welcome to Vitality Health Clinic, Cardiff, the first step on your journey to a vibrant new you. Heroes come in many shapes and sizes and with a unique set of challenges. Here at Vitality we have the

toolkits necessary to help you identify and reach your goals as you strive to achieve your potential.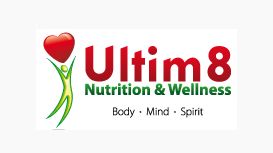 Living like a saint is neither practical nor enjoyable or sustainable for the majority of people. I ate and drunk with impunity. Life was good, I was not concerned about nor thought about the quality

of my diet. I had no idea in my 20's that the good times could not last forever nor that what I was eating could be affecting my general health.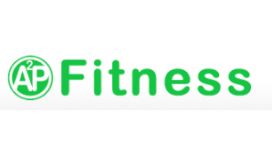 We are a husband and wife team who are qualified in Personal Training and Fitness Instruction. We are friendly motivational and professional. We specialize in weight loss, Increasing Core Fitness and

Reaching any Sport related goals you may have. I truly enjoy working with goal-orientated clients who would like to live fitter, healthier, and happier lives. My knowledge is backed by both scientific qualifications and personal experience which will ensure you achieve the greatest results possible.