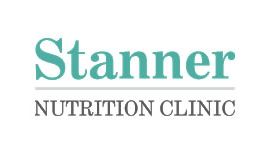 Stanner Nutrition Clinic is a specialist dietician clinic located within Preston, Lancashire. We are committed to providing bespoke and individually tailored diet plans and nutritional advice for a variety of medical conditions. All of our advice and programs are designed and developed by HCPC registered Dietitian Mairi Wilcock, who has almost 20 years of experience within the NHS.
Consultations are available for Weight Management (those wishing to lose, gain or maintain their weight), Digestive Problems (Irritable Bowel Syndrome IBS-including low FODMAP diet, Coeliac Disease, Crohns Disease, Colitis, Constipation, Diverticular Disease) Post GI Surgery (Stomas, Gastrectomy, Oesophagectomy) Cancer, Specialised Diets and general health and nutrition concerns.
Stanner Nutrition Clinic is perfectly located to serve people within Lancashire, Greater Manchester, Cheshire, Cumbria, Merseyside, Yorkshire, Derbyshire, and North Wales.
We also provide Skype or Facetime appointments that can be arranged at your convenience, the perfect service for people living further afield throughout the UK, or those people who have time or travel difficulties.
Contact Details
Stanner Nutrition Clinic
Stanner House, Preston Road, Grimsargh
Preston, Lancashire
PR2 5JP
Get Directions
Show map
Services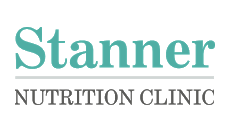 With so many different weight loss plans and 'diets' available online and in the media it's not surprising that people can be left feeling confused and bewildered. The truth is that there is no 'one size fits all' answer to losing weight and keeping it off.
At Stanner Nutrition Clinic, we will work with you to devise a weight loss plan that is tailored to your own individual lifestyle and food preferences to ensure that the resulting weight loss is achievable and can be maintained in the long term. By shaping the diet to you, rather than you shaping yourself to a diet the process will be more enjoyable and easier, especially once the initial high motivation phase has passed.
We have the necessary knowledge and experience to design weight loss plans which take into account any other health conditions that you may have so that you can manage your weight loss in tandem with your other needs.
We also offer several support packages so that you have access to ongoing advice and encouragement when you most need it and in a way that most suits you, in person or online via our app based tracker.
Digestive problems can arise for many reasons, as there are a great many causative factors and types of digestive problem. The one thing that they do all have in common is the discomfort, social isolation and anxiety that they inevitably cause. The good news is that many of the conditions that cause digestive symptoms can be effectively managed and controlled.
Dietary intervention can be an essential and effective treatment for many digestive problems, often reducing the need for reliance on medication to ease the discomfort that digestive issues can bring. However, it can be difficult to know what dietary factors need to be addressed. This can vary greatly from person to person, depending on diagnosis, causative dietary factors and individual food tolerances. For this reason, it is really important to avoid advice given on the basis of another person's experience, which is often the type of advice that is available online. This type of advice can lead many people to unnecessarily exclude foods from their diet which can be expensive, boring and unhealthy- often leading to vitamin and mineral deficiencies.
Reviews and Ratings
We do not have any reviews about Stanner Nutrition Clinic available right now.