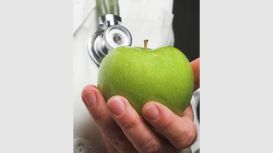 Day in, day out, millions of people like you are trying to reduce and control their weight. For some, simply trying to reduce the intake of food and increasing activity levels is not an effective solution - they need some extra help. New Leaf Healthcare (formerly Healthcare2000) is a highly reputable, Government registered, private clinic which has been successfully treating patients since 1988. The clinic successfully helps their patients achieve weight loss through a medical weight management programme.
Patients work with a fully qualified doctor and with the help of suitable prescription medication to control appetite, feel less hungry and therefore find it easier to make the necessary dietary and lifestyle changes. The clinic is centrally located in the centre of Leeds; close by to both rail and road links.
---
Reviews and Ratings
We do not have any reviews about New Leaf Healthcare available right now.